Celebrate Salvation!
The Joy of Christian Discipleship – A series for new and reawakened believers who wish to ground their faith in the Love, Person, Power, and Truth of God's Word.
Preparing for God's future…
Celebrate Salvation was birthed in the disruption, pain, and promise of COVID-19 and grew in the midst of the social and political unrest of 2020 when a loosely knit but dedicated team of us began preparing for spiritual awakening by developing an in-depth Bible-based discipleship study course.
Why now? In the early 21st century as we've been experiencing increasingly serious political and social challenges to our civil society (and even to the underlying Judeo-Christian ethos of our Western civilization), we've found ourselves yearning for an outpouring of God's Holy Spirit, for times of widespread awakening. Since the pandemic of COVID-19 hit in 2020 the very character of the stressors mankind has been confronting have dramatically worsened.
As we've continued to pray, we've been reminded of John the Baptist's calling: he was told that the Savior of the world was coming and instructed to prepare the way. Now, two millennia after Jesus came and revealed Himself as the long-awaited Savior and Lord of the world, we sense that a great outpouring of God's Holy Spirit is coming in the midst of times of great trial and that the Lord has commissioned us, along with many others, to prepare material for Him to use in equipping His people in raising up a new harvest of souls for His Kingdom.
Is it still a Wonderful World? Three views:
Doom & Gloom: Some are saying that we're living in a "post-Christian" world that's cruising for collapse, one in which believers should be prepared for a task that Rod Dreher has described as "preserving the living faith through the coming Dark Ages."
We Can Fix It: Others say we can still fix things with the right political leaders.
Our View: While we see some ominous storm clouds gathering over the wonderful world our God has created and feel an increasingly brisk wind blowing we sense His divine love bucket reaching a very promising tipping point. When the wind is up, optimistic "surfers" like us begin anticipating "a big wave" of transformational revival that will call on believers to get serious about the Kingdom of God and develop strong character and comprehensive abilities to ride.
Regardless of your outlook, what we need to do to handle all three of these scenarios is strengthen our faith and improve our ability to carry out the Lord's Great Commission task of "making disciples of all nations." A great harvest is coming!
God's process of reconciliation, cleansing, raising up, and commissioning His adopted children for service is called discipleship, and we've been commissioned to come alongside Him to participate in the process of making disciples. The two courses and supporting material we've developed in the Celebrate Salvation series are designed to confront and tackle the tough problems we face in our age straight on and become an active part of the nurture and teaching offered by awakened Christian churches, especially for use in the discipleship of new believers and those who desire further renewal and growth in their faith.
Course 1 carries believers through three foundational stages – being Saved from our slavery to sin, Sanctified and washed clean for service, and Sent forth into His harvest vineyards as spiritually solid disciples of Christ.
Course 2 follows up with three "meaty" and mature topics that Jesus focused on, including how to anticipate and participate in a movement of widespread Awakening, taking hold of the gospel of God's Kingdom while anticipating His Millennial Reign, and looking forward with peace and joy to final judgment and the Lord's promises about Heaven and eternity.
Consider how you and your church could use the study materials in our The Joy of Christian Discipleship Series as you browse through the links on our website. Any questions? Just contact us!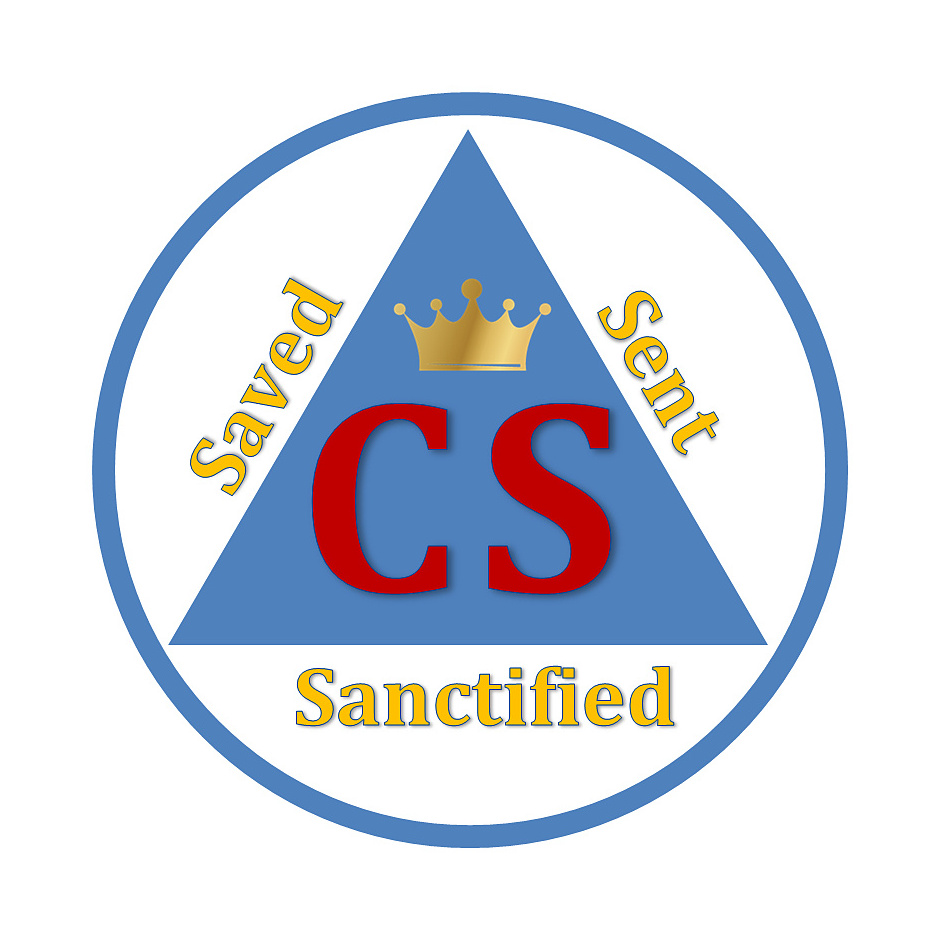 I will greatly rejoice in the Lord; my soul shall exult in my God, for he has clothed me with the garments of salvation; he has covered me with the robe of righteousness, as a bridegroom decks himself like a priest with a beautiful headdress, and as a bride adorns herself with her jewels. For as the earth brings forth its sprouts, and as a garden causes what is sown in it to sprout up, so the Lord God will cause righteousness and praise to sprout up before all the nations.
Isaiah 61:10-11
May we shout for joy over your salvation, and in the name of our God set up our banners!
Psalm 20:5
Do you not say, 'There are yet four months, then comes the harvest'? Look, I tell you, lift up your eyes, and see that the fields are white for harvest..
John 4:35
Go therefore and make disciples of all nations, baptizing them in the name of the Father and of the Son and of the Holy Spirit, teaching them to observe all I that have commanded you. And behold, I am with you always, to the end of the age.
Matthew  28:19-20
And he went throughout all Galilee, teaching in their synagogues and proclaiming the gospel of the kingdom and healing every disease and every affliction among the people.
Matthew 4:23
He who testifies to these things says, "Surely I am coming soon." Amen. Come, Lord Jesus! The grace of the Lord Jesus be with all. Amen.
Revelation 22:20-21
Mission and Vision
Mission: We are committed to developing ministry tools that can be employed by the Body of Christ to carry out the Lord's Great Commission to "make disciples of all nations." While "survival" was the word for many in 2020-2022, we're looking to move into Awakening in 2023 and beyond!
Vision: Our vision is of fully awakened communities filled with the Spirit of God, equipped and encouraged in keeping with Hebrews 6:1-3 by disciples of Jesus who've been truly saved and sanctified, gathering in vibrant churches and working together to reveal and activate His Kingdom in our midst as a visible manifestation of God's love for mankind.
Therefore let us leave the elementary doctrine of Christ and go on to maturity, not laying again a foundation of repentance from dead works and of faith toward God, and of instruction about washings, the laying on of hands, the resurrection of the dead, and eternal judgment. And this we will do if God permits.
Interested? Please join with us as we prepare together with eager anticipation for the amazing future our Lord has for all of us.